TLFDS
™

Remote Admin Pack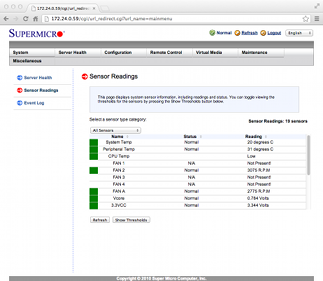 Now you have absolute control over your TLF Dedicated Server. Complete remote management functions are now provided for free with every server we sell!
Has a configuration error crashed your server? No need to wait for support, simply log in via our secure SSL-VPN, and reboot it yourself.
Need to see what's on the server's monitor? No problem, we'e got that covered as well. Your management portal's java-based KVM allows you to interact with your server as if you were sitting in front of it with a mouse and keyboard.
Want to install your own Operating System? Now you can. Our management portal provides remote media capabilities so you may mount any CD or DVD .iso file from your computer to the remote dedicated server, and even boot from it. If you'd simply prefer to re-install the TLF dedicated server images, just reboot it and pick one from the boot menu. Easy as can be.
TLF's Dedicated Server management functions come free with every dedicated server. Just one more thing we do to make our dedicated servers the best value anywhere!